PLA round deli container, 720 ml, pack 50 pcs
11.88 € / pack
Clear round compostable deli container
5060271920570 CF-DC-24
5% discount from 20 packs
Free shipping in Estonia from 100 EUR
Description
Clear round compostable deli container
5060271920570 CF-DC-24
Additional information
| | |
| --- | --- |
| Size | |
| Net weight of goods (kg) | |
| petla | |
| elka | |
| treug | |
| serdce | |
| Tare weight (kg) | |
| Weight of inner package (kg) | |
| External packing weight (kg) | |
| Gross product weight (kg) | |
| 2.1m Pallet Count | |
| Pieces in a pack | |
| 1.7m Pallet Count | |
| Volume of the box (m) | |
| Depth of box (m) | |
| Box Heigh (m) | |
| Box length (m) | |
| Pieces in a box | |
| Packs in a box | |
| EAN | |
| carbon | |
Related products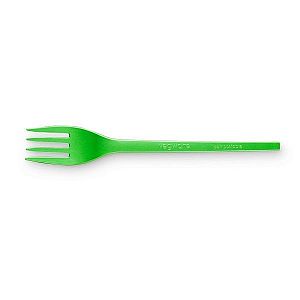 [:et]2-aastase uurimis- ja tootearenduse tulemusena on need söögiriistad valmistatud taaskasutatud taimede baasil toodetud CPLA'st ja on väga madala süsiniku sisaldusega! Meie RCPLA söögiriistad on vastupidavad ja praktilised ning kasutades jäätmeid, loome suurepärase ökoloogilise ja majanduslikult säästliku toote! Sobib kuuma või külma toiduga.
0 VW-FK6.2G
[:ru]Результат 2-летних исследований и разработок, столовые приборы изготовлены из перерабатываемого CPLA на основе растений и имеет супер низкое содержанием углерода! Наши столовые приборы CPLA прочные и практичные, используя отходные материалы, мы создаем экологический и экономичный продукт! Отлично подходит для горячей или холодной еды.
0 VW-FK6.2G
[:en]The result of 2 years R&D, the cutlery is made of recycled plant-based CPLA and is super low carbon! Our RCPLA cutlery is sturdy and practical, and by using a waste material, we are creating a truly eco and economic product! Great for hot or cold food
0 VW-FK6.2G
[:]
[:et]Meie läbipaistev kaas Vegware 240-960 ml deli karpidele. Toodetud taimedest, mitte plastikust.
5060271928422 VDC-120H
[:ru]Наша прозрачная, круглая Vegware крышка для 240 - 960 мл контейнеров. Изготовлена из растений, а не из пластмассы.
5060271928422 VDC-120H
[:en]Our clear lid for Vegware;s 8-32oz deli containers. Made from plants, not plastic.
5060271928422 VDC-120H
[:]