Cold Cups from plant-based PLA
Vegware's cold-drink cups are made from plant-based PLA. These compostable cups are light and strong, ideal for drinks or cold desserts up to 40C. The cups range from 5oz to 20oz, with matching domed or flat lids. Our cups come with a discrete Vegware print, but many sizes are also available in plain. Our funky green-stripe straws are compostable too.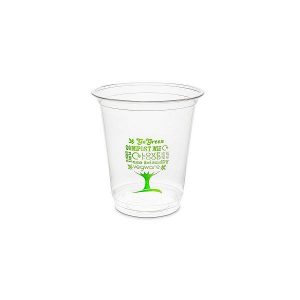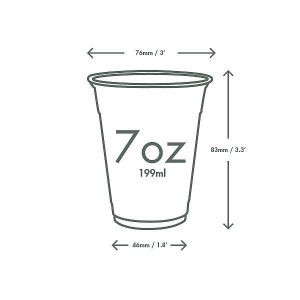 Plant-based clear cup, to fit Vegware's 76-Series lids. For cold drinks, desserts, crudités or mini salads, or healthy snacks. Made from PLA, a renewable material made from plants. Part of the Green Tree collection - celebrate your eco credentials, in green and white. Award-winning quality by Vegware, made from plants. Commercially compostable where accepted.
5060271929764 R200-GT