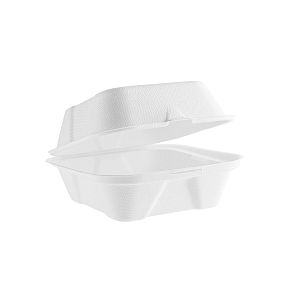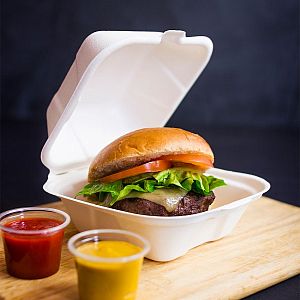 Vegware;s best-selling bagasse burger box now in a smaller size - perfect for kids; meals, budget burgers and side dishes.
Our clamshell box is made from bagasse, an eco-friendly alternative to polystyrene.
This natural material has great thermal properties but doesn;t trap condensation like plastic, so food stays hot and crispy.
5060271920662 B005