Cukurniedru galda piederumi
Vegware's bagasse tableware range is made from the dry fibrous residue left once sugarcane has been pressed for juice. As with our takeaway boxes, these plates and bowls are pressed into shape in a high-heat, high-pressure process. The result is an economic and sturdy selection of tableware which is more rigid in service than paper plates or bowls, can take hot, wet or oily foods, and is compostable after use. For food service, not storage. Choose from our classic range or our new source-reduced range. This economic range makes sturdy plates out of even less material, making natural resources go even further.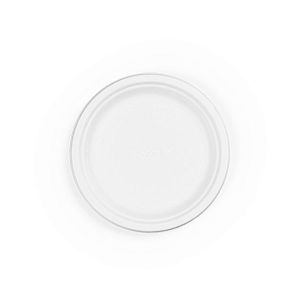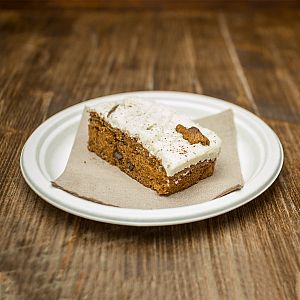 This is a temporary substitute for our 7in bagasse plate - the ideal size for a side salad or light bite. Sturdy, stylish and good for hot or cold food. Far more sturdy than paper plates, and far less carbon too.
5060271920068 P011