2-ply kraft centrefeed roll (19.5 x 150m), brown, pack 6 pcs
28.73 € / pack
2-ply kraft centrefeed roll
5056156903028 VKROLL
5% discount from 20 packs
Free shipping in Estonia from 100 EUR
Description
2-ply kraft centrefeed roll
5056156903028 VKROLL
Additional information
| | |
| --- | --- |
| Size | |
| Pieces in a pack | |
| EAN | |
| Packs in a box | |
| Pieces in a box | |
| Box length (m) | |
| Box Heigh (m) | |
| Depth of box (m) | |
| Volume of the box (m) | |
| 1.7m Pallet Count | |
| 2.1m Pallet Count | |
| Net weight of goods (kg) | |
| Gross product weight (kg) | |
| External packing weight (kg) | |
| Weight of inner package (kg) | |
| Tare weight (kg) | |
Related products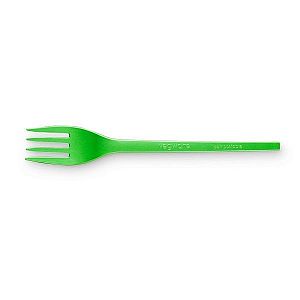 [:et]2-aastase uurimis- ja tootearenduse tulemusena on need söögiriistad valmistatud taaskasutatud taimede baasil toodetud CPLA'st ja on väga madala süsiniku sisaldusega! Meie RCPLA söögiriistad on vastupidavad ja praktilised ning kasutades jäätmeid, loome suurepärase ökoloogilise ja majanduslikult säästliku toote! Sobib kuuma või külma toiduga.
0 VW-FK6.2G
[:ru]Результат 2-летних исследований и разработок, столовые приборы изготовлены из перерабатываемого CPLA на основе растений и имеет супер низкое содержанием углерода! Наши столовые приборы CPLA прочные и практичные, используя отходные материалы, мы создаем экологический и экономичный продукт! Отлично подходит для горячей или холодной еды.
0 VW-FK6.2G
[:en]The result of 2 years R&D, the cutlery is made of recycled plant-based CPLA and is super low carbon! Our RCPLA cutlery is sturdy and practical, and by using a waste material, we are creating a truly eco and economic product! Great for hot or cold food
0 VW-FK6.2G
[:]
[:et]Meie ristkülikukujulist 1-kihilist salvrätikut saab kasutada jaoturis ja sellel on rohelise, taimede baasil toodetud trükivärviga, sõna, mis tõlgituna tähendab "taaskasutatud". Pakend, mis sisaldab 6000 tk, pakub see versioon suurepärast lahendust seal, kus on vajalikud suured mahud.
5060271921249 1D6000
[:ru]Наши прямоугольные однослойные салфетки можно использовать в диспенсере. Напечатанное на них слово "переработанные" зелеными растительными чернилами, подтверждает ваше желание быть эко-ориентированным.
5060271921249 1D6000
[:en]Our rectangular 1-ply napkin can be used in a dispenser and have the word ;recycled; printed on them in green vegetable ink. With a 6k case count, they offer a great value bulk purchase where high product volumes are required.
5060271921249 1D6000
[:]