Fast-food packaging from sustainably-sourced paper
Vegware's pizza boxes are made from sustainably-sourced paper, so you know that your pizza habit won't be depleting the world's forests. They are unbleached and so have a lovely eco-chic brown colour. We offer three sizes – 9, 12 or 16 inches. For single servings of pizza, our pizza slice trays are the eco solution. Like all Vegware paper products, these are sourced from responsibly-managed sustainable forests. Give your chips a retro feel with these newspaper print cones. Unlike real newspaper, these are food-safe!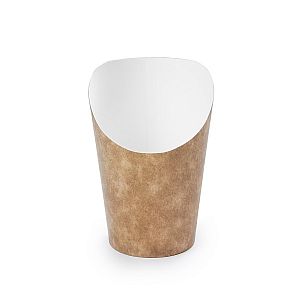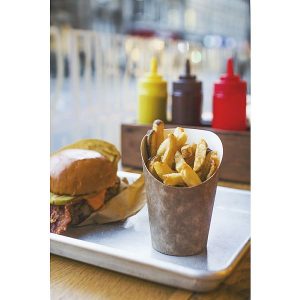 Serve up your sides in our stylish kraft chip scoop. Perfect for everything from chunky chips to churros. With a lining made from plants, not plastic.
5060271929009 KCS-12